Integrated Engineering Solutions
Smart Engineering Systems for Your Integrated Engineering Solutions
With Robert M. Greiner's 30-plus years of extensive experience, Smart Engineering Systems, Inc. meets the rapidly growing demand for integrated engineering solutions.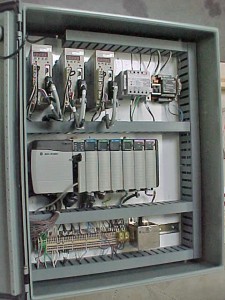 We've been providing a high level of service to our exclusive clientele for 25 years.
Join Green Flash Brewery, Lockheed-Martin, Life Technologies, General Atomics, Gen-Probe, Honeywell, Hot Spring Spas, Teledyne,  Johnson Matthey, and other worldwide firms.
Our Engineering Services
Specializing in:
PLC Programming
General Manufacturing Automation
Turnkey Machines for Your Processes
Start-Ups for Process and Packaging Systems
Providing Solutions for:
Automation/Robotics
Process Control/Data Collection
Controls and Instrumentation
Machinery:
Custom Automated Machinery
Food and Beverage Processing
Human Machine Interfaces
Web Control Packaging
For your solution, contact Rob Greiner
Check out some of our recent projects:
For your solution, contact Rob Greiner