Manufacturing Solutions: Custom Built Reciprocating Sprayer for ChemCo Systems
Manufacturing Solutions: Build a Custom Machine…Immediately
During construction of the $6.4 billion East Span of the San Francisco Oakland Bay Bridge, our client, ChemCo Systems, an epoxy asphalt supplier,  needed a one of a kind reciprocating spray machine.
This machine must spray ChemCo's proprietary tack coat before applying epoxy asphalt upon the new steel bridge deck.
And they needed their state-of-the-art machine in six weeks!
The Result:
They came to Rob Greiner at Smart Engineering Systems for a custom designed machine.  He joined up with John Schroeder of SST to design and build a servo-driven machine to place the spray nozzle in an exact pattern as it travels down the roadway.
Greiner met their deadline, delivering the machine on time within six weeks.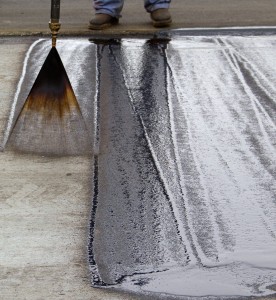 He conducted testing in June 2013, and by Fourth of July weekend 2013, Greiner oversaw the application of the tack coat on the bridge's new roadway.
ChemCo System's epoxy asphalt was correctly and efficiently sprayed on the new bridge deck and they met their construction deadlines.
Got a problem that needs a manufacturing solution?
Contact Rob Greiner now