About Rob Greiner, P.E.
Rob Greiner, CEO
Smart Engineering Systems, Inc.
For over 24 years as Founder and CEO of Smart Engineering Systems Inc.,  Rob Greiner, P.E., has offered the highest quality solutions to manufacturers in the U.S. and internationally.  He also has twelve-plus years of engineering experience in Fortune 500 companies, The Clorox Company, Kaiser Aluminum and Colgate-Palmolive.
As a kid, Rob exasperated his parents by taking apart their radios, appliances and alarm clocks.  Today, he's parlayed his left-brain talents into a 30 year-plus Mechanical Engineering/Controls career as a Professional Engineer (P.E.).
And none of his clients complaining when he takes their machinery apart.
Untangling  Your Manufacturing Process & Design Challenges
Rob Greiner envisioned Smart Engineering Systems as a chief resource for manufacturers.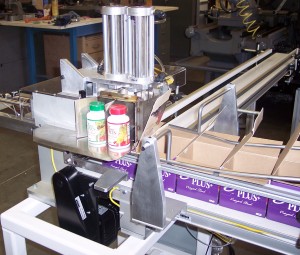 He combines his competent engineering expertise with alliances with his network of specialty professionals to meet any challenge.
Here and abroad, he offers solutions for every manufacturing challenge today in:
Industrial design
Automation
Controls
And much more
Fortune 500 Experience
Rob's 30-year career includes employment at Fortune 500 companies, such as:
Plant Engineering Manager, The Clorox Company, Oakland CA
Plant Engineer, Kaiser Aluminum Wire & Cable Plant, San Leandro, CA
Manufacturing Engineer, Colgate Palmolive, Berkeley, CA
| | |
| --- | --- |
| Education: | Accreditations & Credentials |
| University of California, Davis, B.S., Mechanical Engineering | California State Board of Registration for Professional Engineers Certified #20918 Institute of Packaging Professionals President 1991-1993 |